Lycopene Colorant
Product Description
Product Name: Lycopene Colorant
Category: Plant Extracts
Effective Components: Lycopene
Analysis: HPLC
Quality Control: In House
Formulate: C40H56
Molecular weight: 536.85
CAS No: 502-65-8
Appearance: Dark Red Powder with characteristic odor.
Identification: Passes all criteria tests
Storage: keep in cool and dry place, well-closed, away from moisture or direct sunlight.
What is Lycopene?
Lycopene, a carotenoid present in plant foods, is also a red pigment. It is a deep red needle-like crystal, soluble in chloroform, benzene and oil but insoluble in water. It is unstable to light and oxygen, and turns brown when it meets iron. Molecular formula C40H56, relative molecular mass 536.85. It can be used as pigment in food processing, and also used as raw material of antioxidant health food, and has been increasingly used in functional food, medicine and cosmetics. Neither humans nor animals can produce lycopene on their own, so the main ways of preparation are plant extraction, chemical synthesis and microbial fermentation.
Benefits of Lycopene:
Antioxidants play a vital role in our body by preventing damage caused by free radicals, which are unstable molecules that can damage cells and contribute to the development of chronic diseases.
There are numerous health benefits associated with lycopene consumption, some of which are highlighted below:
Reducing the Risk of Chronic Diseases
Studies have shown that regular intake of lycopene-rich foods can help reduce the risk of chronic diseases such as heart disease, cancer and diabetes. Lycopene has been shown to help prevent harmful LDL cholesterol from oxidizing, which can lead to the buildup of plaque in the arteries and increase the risk of heart disease. Additionally, lycopene has been found to have anti-cancer properties due to its ability to protect cells from damage and inhibit the growth of cancerous cells.
Supporting Eye Health
Lycopene has been found to play a role in supporting eye health by protecting against age-related macular degeneration, cataracts and other vision impairments. Its antioxidant properties help to protect the eye's lens and promote healthy vision.
Protecting Skin Health
Lycopene has been found to help protect skin from sun damage by reducing inflammation and preventing oxidative stress. Sun damage is one of the primary causes of premature aging and skin cancer, and lycopene can help to prevent these conditions by neutralizing free radicals caused by sun exposure.
Improving Male Fertility
Studies have found that lycopene has beneficial effects on male fertility by improving sperm quality and count. This is due to its antioxidant properties, which protect sperm from oxidative damage and improve motility.
What specifications do you need?
There are several specifications about Lycopene.
Details about product specifications are as follows:
Lycopene Powder 5%/6%/10%/20% | Lycopene CWS Powder 5% | Lycopene Beadlets 5%/10% | Lycopene Oil 6%/10%/15% | Lycopene CWD 2% | Lycopene Crystal 80%/90%
Do you want to know the differences? Contact us to learn about it. Let us answer this question for you!!! 
Contact us at info@ruiwophytochem.com !!!
Certificate of Analysis
| | | | |
| --- | --- | --- | --- |
| Product name | Lycopene | Botanical Source | Tomato |
| Batch NO. | RW-TE20210508 | Batch Quantity | 1000 kgs |
| Manufacture Date | May. 08. 2021 | Expiration Date | May. 17. 2021 |
| Solvents Residue | Water&Ethanol | Part Used | Leaves |
ITEMS
SPECIFICATION
METHOD
TEST RESULT
Physical&Chemical Data
Color
Deep red
Organoleptic
Qualified
Ordour
Characteristic
Organoleptic
Qualified
Appearance
Fine Powder
Organoleptic
Qualified
Analytical Quality
Assay
1%  6%  10%
HPLC
Qualified
Loss on Drying
5.0% Max.
Eur.Ph.7.0 [2.5.12]
3.85%
Total Ash
5.0% Max.
Eur.Ph.7.0 [2.4.16]
2.82%
Sieve
100% pass 80 mesh
USP36<786>
Conform
Solvents Residue
Meet Eur.Ph.7.0 <5.4>
Eur.Ph.7.0 <2.4.24>
Qualified
Pesticides Residue
Meet USP Requirements
USP36 <561>
Qualified
Heavy Metals
Total Heavy Metals
10ppm Max.
Eur.Ph.7.0 <2.2.58> ICP-MS
Qualified
Lead (Pb)
3.0ppm Max.
Eur.Ph.7.0 <2.2.58> ICP-MS
Qualified
Arsenic (As)
2.0ppm Max.
Eur.Ph.7.0 <2.2.58> ICP-MS
Qualified
Cadmium(Cd)
1.0ppm Max.
Eur.Ph.7.0 <2.2.58> ICP-MS
Qualified
Mercury (Hg)
0.1ppm Max.
Eur.Ph.7.0 <2.2.58> ICP-MS
Qualified
Microbe Tests
Total Plate Count
NMT 1000cfu/g
USP  <2021>
Qualified
Total Yeast & Mold
NMT 100cfu/g
USP  <2021>
Qualified
E.Coli
Negative
USP  <2021>
Negative
Salmonella
Negative
USP  <2021>
Negative
Packing&Storage  
Packed in paper-drums and two plastic-bags inside.
N.W: 25kgs
Store in a well-closed container away from moisture, light, oxygen.
Shelf life
24 months under the conditions above and in its original packaging.
Analyst: Dang Wang
Checked by: Lei Li
Approved by: Yang Zhang
Which certificate do you care about?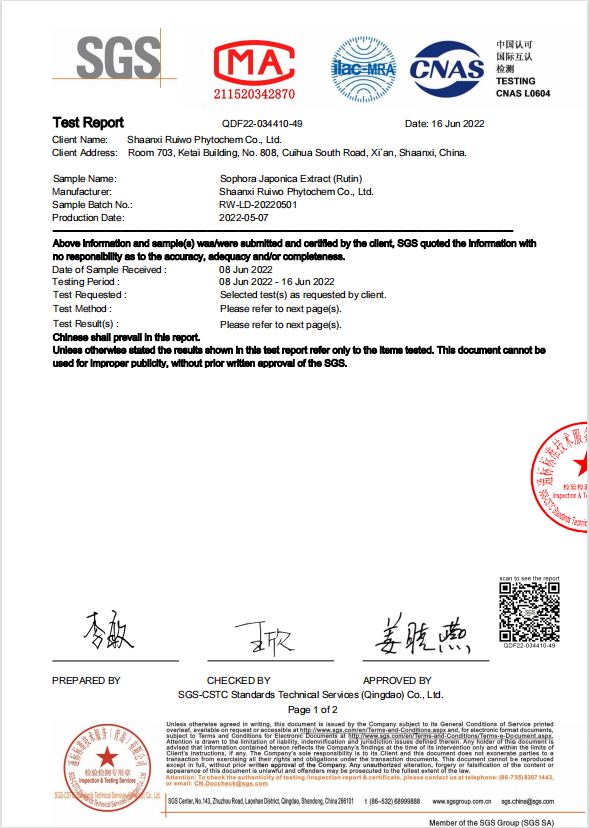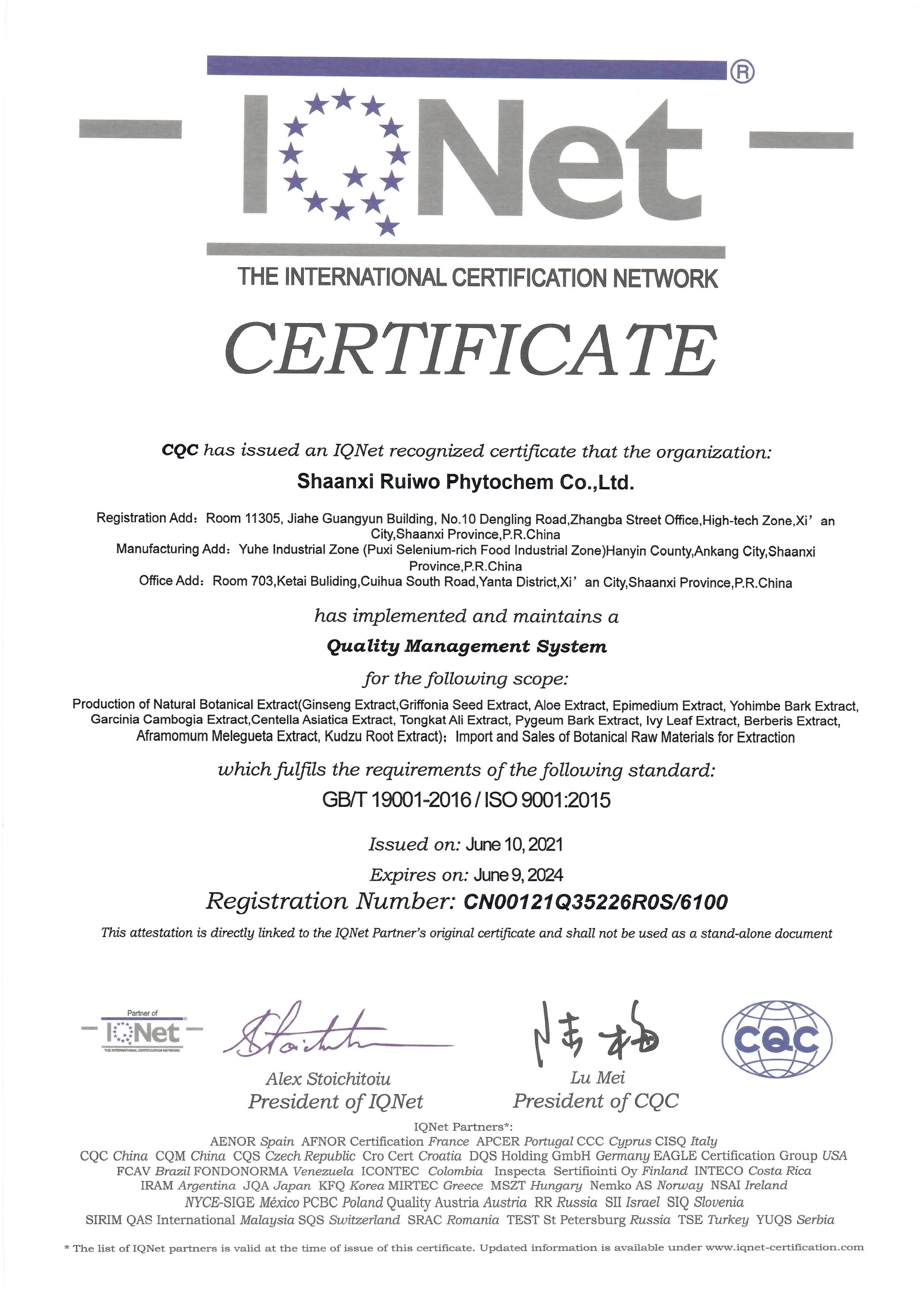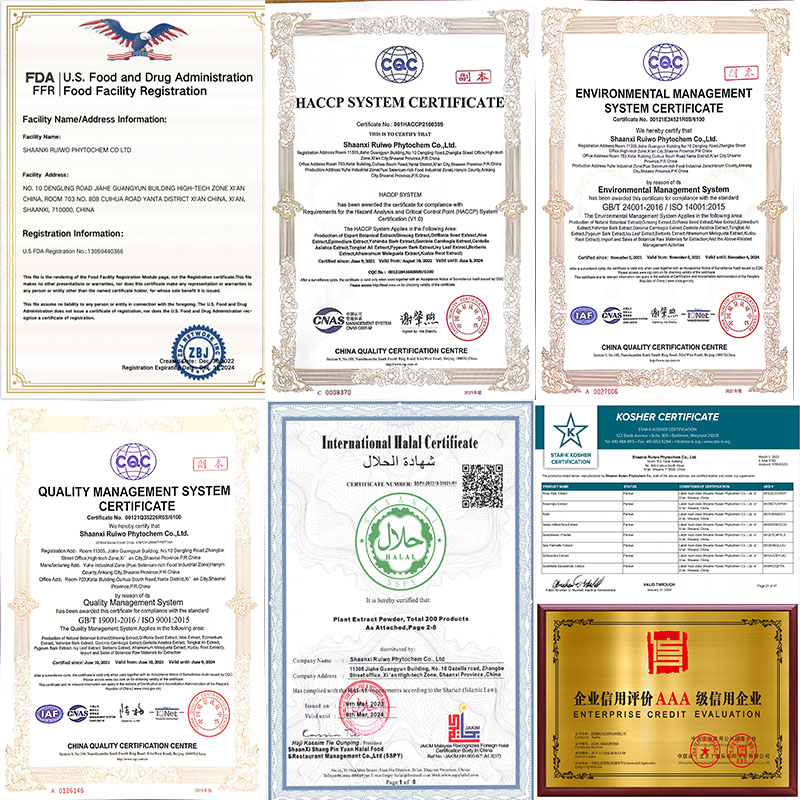 Do you want to visit our factory?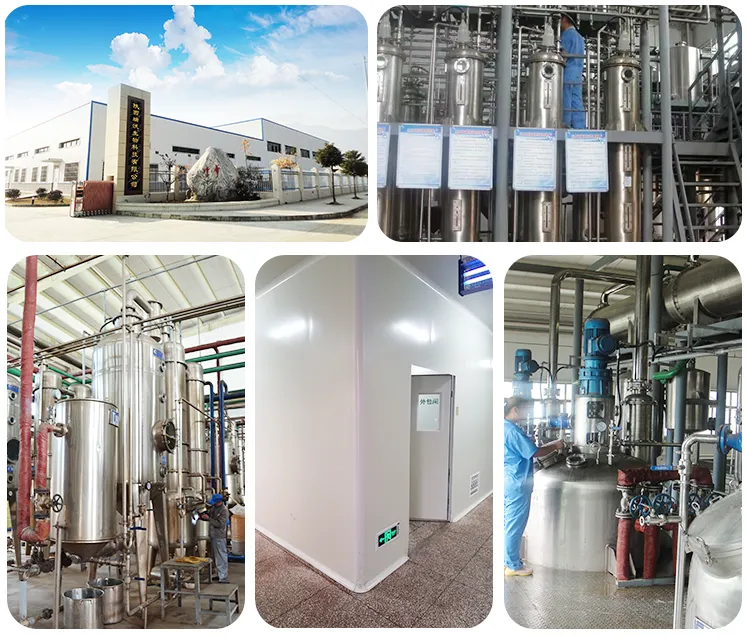 Which Industries The Product Can Be Used In?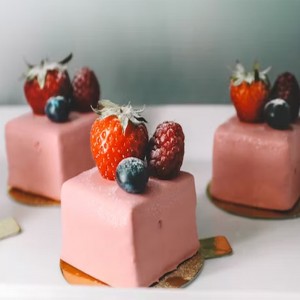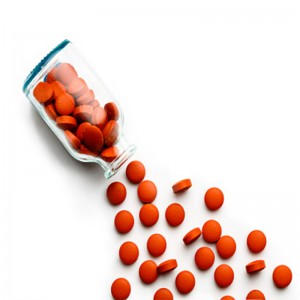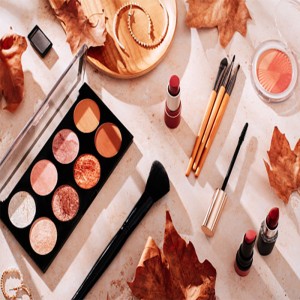 Why Choose Us
---
Next:
Turmeric Colorant
---