FACTORY SUPPLY PURE NATURAL COENZYME Q10, Q10 98%
Product Name: Coenzyme Q10
Category: Chemical powder
Effective components: Coenzyme Q10
Product specification: ≥98%
Analysis: HPLC
Quality Control: In House
Formulate: C59H90O4 
Molecular weight: 863.34
CAS No: 303-98-0
Appearance: Brownish yellow powder with characteristic odor
Identification: Passes all criteria tests
Product Function: Coenzyme CoQ10 anti-aging and antifatigue,protect skin and used as antioxidant, anti-hypertension,provide sufficient oxygen to myocardial and prevent heart attacks,produce energy needed for cell growth
Introduction of Coenzyme Q10
Coenzyme Q10, also known as ubiquinone and marketed as CoQ10, is a coenzyme family that is ubiquitous in animals and most bacteria (hence the name ubiquinone). In humans, the most common form is coenzyme Q10 or ubiquinone-10.
It is a 1,4-benzoquinone, where Q refers to the quinone chemical group and 10 refers to the number of isoprenyl chemical subunits in its tail. In natural ubiquinones, the number can be anywhere from 6 to 10. This family of fat-soluble substances, which resemble vitamins, is present in all respiring eukaryotic cells, primarily in the mitochondria. It is a component of the electron transport chain and participates in aerobic cellular respiration, which generates energy in the form of ATP. Ninety-five percent of the human body's energy is generated this way. Organs with the highest energy requirements—such as the heart, liver, and kidney—have the highest CoQ10 concentrations.
Physiological functions of Coenzyme Q10:
1. Scavenging free radicals and antioxidant function (delaying aging and beauty)
Coenzyme Q10 exists in both reduced and oxidized states, where reduced coenzyme Q10 is easily oxidized and can stop lipid and protein peroxidation and scavenge free radicals. Reduces oxidative stress, a negative effect produced by free radicals in the body, which is an important factor in aging and disease. Coenzyme Q10 is an effective antioxidant and free radical scavenger that can slow down the harmful effects of oxidative stress. Coenzyme Q10 improves skin bioavailability, tones the skin, increases the concentration of keratinized cells, improves the antioxidant capacity of skin cells, and inhibits skin aging for the treatment of skin diseases such as dermatitis, acne, bedsores, and skin ulcers. Coenzyme Q10 can also promote epithelial cell production and granulation tissue benign, prevent scar formation and promote scar repair; inhibit the activity of phosphotyrosinase to prevent melanin and dark spots; reduce the depth of wrinkles and improve skin dullness; increase the concentration of hyaluronic acid, improve skin water content; improve dull skin tone, reduce wrinkles, restore the original smooth, elastic and moisturizing skin has a good effect. It has a good effect on improving dull skin tone, reducing wrinkles, restoring skin's original smoothness, elasticity and hydration.
2. Enhance the immune system and anti-tumor
As early as 1970, a study reported that the administration of coenzyme Q10 to rats increased the vitality of the body's immune cells to kill bacteria, and increased the antibody response, stimulating the increase in the number of immunoglobulins and antibodies. This suggests that coenzyme Q10 is beneficial in protecting the immune system of athletes and enhancing the immunity of the organism. For normal people, oral administration of coenzyme Q10 after excessive exertion can improve body fatigue and enhance body vitality.
Recent studies have shown that coenzyme Q10 as a non-specific immune enhancer can play a better role in improving the body's immunity and anti-tumor, and it is clinically effective in advanced metastatic cancer.
3. Strengthen heart power and enhance brain power
Coenzyme Q10 is one of the most important substances in the human body, and its content in the heart muscle is very high. When it is deficient, it will cause deficiencies in heart function, resulting in poor blood circulation and reduced heart work capacity, which eventually leads to heart disease. The main effects of coenzyme Q10 on the myocardium are to promote cellular oxidative phosphorylation, improve myocardial energy metabolism, reduce ischemia damage to the myocardium, increase cardiac blood output, improve chronic congestion and anti-arrhythmic effects, which can protect the myocardium, improve cardiac function and provide sufficient energy for the myocardium. Clinical studies have shown that more than 75% of patients with heart disease improved significantly after taking Coenzyme Q10. Coenzyme Q10 is a metabolic activator that activates cellular respiration, providing sufficient oxygen and energy to cardiac muscle cells and brain cells, keeping them in good health and thus preventing cardiovascular events.
4. Regulation of blood lipids
Lipid-lowering drugs such as statins lower blood lipids while blocking the body's own synthesis of coenzyme Q10. Therefore, people with high blood lipids must take coenzyme Q10 when taking statins in order to better lower lipids. Coenzyme Q10 can reduce the content of LDL which is harmful to human body, prevent LDL from penetrating into the endothelial cell gap through endothelial cells, reduce the formation of lipids in the inner wall of arteries, prevent lipids from forming atherosclerotic plaques in the intima of blood vessels, and at the same time increase the activity of HDL, remove the garbage, toxins and plaques formed in the inner wall of blood vessels in time, regulate blood lipids and prevent the formation of atherosclerosis.
Applications of Coenzyme Q10:
Nutraceuticals Industry Nowadays, CoQ10 is commonly used in the nutraceuticals industry as a dietary supplement due to its antioxidant properties.
Cosmetics Industry The antioxidant and anti-inflammatory properties of CoQ10 make it an ideal ingredient for the cosmetics industry. CoQ10 is commonly used in anti-aging skincare products such as creams and lotions because it increases collagen production and improves skin elasticity.
Pharmaceuticals Industry CoQ10 is being investigated as a treatment for various health conditions such as heart disease, high blood pressure, and Parkinson's disease. Some studies have shown that CoQ10 can reduce the risk of cardiovascular diseases by improving blood flow and lowering blood pressure.
In conclusion, CoQ10 has a broad range of applications from nutraceuticals to cosmetics industries. The increasing popularity of CoQ10 is due to its potent antioxidant and various health benefits, which continue to be researched and discovered.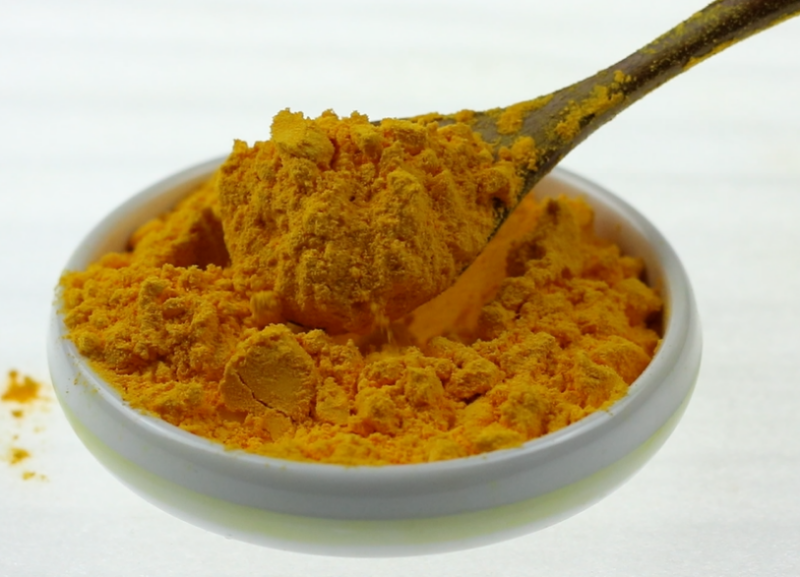 | | | | |
| --- | --- | --- | --- |
| Product name | Coenzyme Q10 | Batch NO. | RW-CQ20210508 |
| Batch Quantity | 1000 kgs | Manufacture Date | May. 08. 2021 |
| Inspection Date | May. 17. 2021 |   |   |
ITEMS

SPECIFICATION

METHOD

TEST RESULT

Physical&Chemical Data

Color

Yellow to orange crystalline powder

Organoleptic

Qualified

Ordour

Characteristic

Organoleptic

Qualified

Appearance

Fine Powder

Organoleptic

Qualified

Analytical Quality

Identification

Identical to R.S. sample

HPTLC

Identical

Assay(L-5-HTP)

≥98.0%

HPLC

98.63%

Loss on Drying

5.0% Max.

Eur.Ph.7.0 [2.5.12]

3.21%

Total Ash

5.0% Max.

Eur.Ph.7.0 [2.4.16]

3.62%

Sieve

100% pass 80 mesh

USP36<786>

Conform

Loose Density

20~60 g/100ml

Eur.Ph.7.0 [2.9.34]

53.38 g/100ml

Tap Density

30~80 g/100ml

Eur.Ph.7.0 [2.9.34]

72.38 g/100ml

Solvents Residue

Meet Eur.Ph.7.0 <5.4>

Eur.Ph.7.0 <2.4.24>

Qualified

Pesticides Residue

Meet USP Requirements

USP36 <561>

Qualified

Heavy Metals

Total Heavy Metals

10ppm Max.

Eur.Ph.7.0 <2.2.58> ICP-MS

1.388g/kg

Lead (Pb)

3.0ppm Max.

Eur.Ph.7.0 <2.2.58> ICP-MS

0.062g/kg

Arsenic (As)

2.0ppm Max.

Eur.Ph.7.0 <2.2.58> ICP-MS

0.005g/kg

Cadmium(Cd)

1.0ppm Max.

Eur.Ph.7.0 <2.2.58> ICP-MS

0.005g/kg

Mercury (Hg)

0.5ppm Max.

Eur.Ph.7.0 <2.2.58> ICP-MS

0.025g/kg

Microbe Tests

Total Plate Count

NMT 1000cfu/g

USP  <2021>

Qualified

Total Yeast & Mold

NMT 100cfu/g

USP  <2021>

Qualified

E.Coli

Negative

USP  <2021>

Negative

Salmonella

Negative

USP  <2021>

Negative

Packing&Storage  

Packed in paper-drums and two plastic-bags inside.

N.W: 25kgs

Store in a well-closed container away from moisture, light, oxygen.

Shelf life

24 months under the conditions above and in its original packaging.
Tips: coenzyme q10 fertility, coenzyme q10 skin, coenzyme q10 ubiquinol, coenzyme q10 ubiquinone, coenzyme q10 and fertility, coenzyme q10 harga, buy coenzyme q10, reduced coenzyme q10, coenzyme q10 antioxidant, coq10 coenzyme q10, coenzyme q10 in skin care, coenzyme q10 heart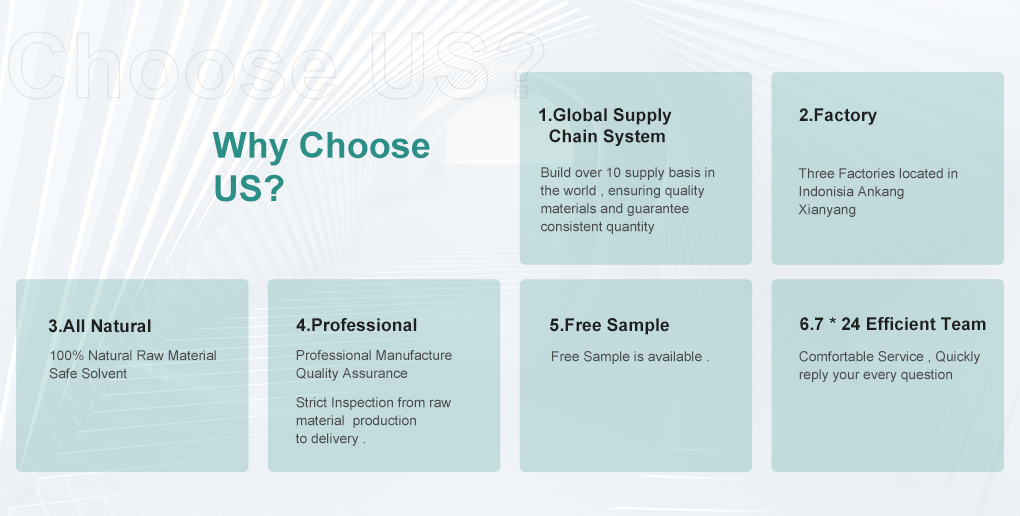 ---
---